HRI OFFERS THE MOST REALISTIC, STATE-OF-THE-ART HAIR TRANSPLANTS. Advanced FUT Hair Transplants - DFW
ADVANCED FUT HAIR TRANSPLANTS
For men and women who are considering surgical hair transplantation, Follicular Unit Transplantation (FUT) offers a safe, effective hair loss restoration solution.
Our state-of-the-art hair restoration clinic offers the most natural, permanent surgical hair restoration solutions for men and women suffering from hair loss and a receding hairline. Our emphasis is on providing the highest degree of patient care and comfort, with totally natural, permanent results to last a lifetime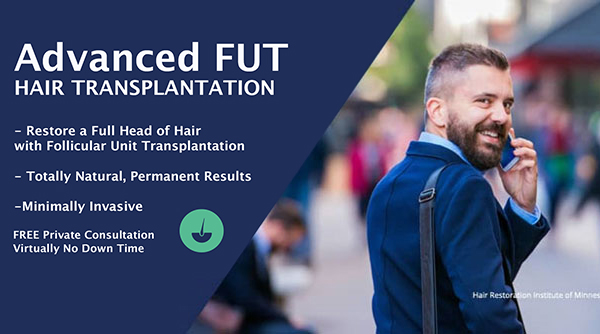 PERMANENT, NATURAL HAIR RESTORATION
FUT hair transplantation is a minimally invasive, outpatient hair transplant procedure, administered under local anesthetic, that can recreate and permanently restore your own natural hair in areas experiencing thinning hair and hair loss, such as the crown, front hairline, and temple areas.
FUT Hair Transplantation at HRI is virtually painless and are typically completed in a single day.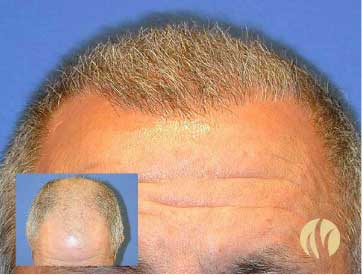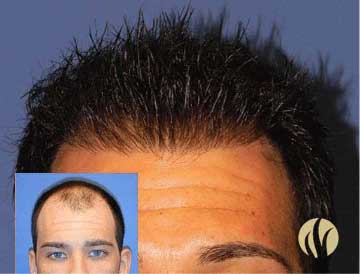 Follicular Unit Transplantation (FUT)
Surgical Hair Restoration, like other forms of reconstructive plastic surgery, is an art form requiring an expert surgeon and dedicated medical team with an artistic eye and decades of experience who can create the most natural appearing results that are undetectable to even the most discerning eye. At Hair Restoration Institute, our surgical hair team recreates a natural appearing hairline with single, one follicle (called a follicular unit) grafts. They then carefully blend in progressively larger grafts behind the front hairline. These grafts typically contain two and three hair follicles in a single graft.
Follicular Unit Transplantation (FUT) is a surgical hair transplant procedure where a strip of hair is taken from the back and sides of the scalp where hair is least resistant to balding, and it is placed in areas where thinning or baldness has occurred. After harvesting, the transplanted hair is microscopically devided into follicular unit grafts of typically one to three follicle grafts. These grafts are then transplanted via tiny incisions to where they are needed to restore a natural hairline and hair density in the balding areas.
The amount and positioning of follicular unit grafts determines the overall aesthetic quality of a hair transplant. Everyone's hair loss is different. A patient's history of hair loss and the likelihood of future hair loss also determines what the surgeon needs to do to achieve the overall hair restoration goal. Since follicular unit transplants mimic the way hair naturally grows, the results will look completely natural and be indistinguishable from your original hair.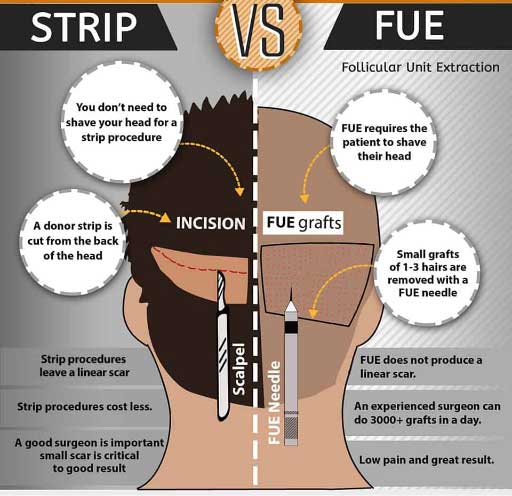 The Donor Area
Follicular Unit Transplantation (FUT) is a minimally invasive procedure with an extremely brief recovery period, typically 24-36 hours.
Hair transplantation is, at it's essence, moving hair from one area of the scalp that is not susceptible to balding and transplanting it to another area of the scalp where hair loss has occurred. In the case of FUT hair transplantation, a narrow strip of donor hair is harvested from the back of the head. Over 90% of all hair loss experienced by men is genetically related. This hair is not genetically susceptible to falling out, offering the ability to provide permanent, effective hair restoration.
In terms of healing, the scar line in the donor area (see photo) is typically so minor as to be virtually undetectable. (Photo: Vern Cole).