Medically Related Hair Loss
The most frequently asked question is, "What is the best hair restoration method?"
The short answer to this question is, "It depends." The best hair replacement or treatment method is different for different people. A variety of factors must be considered, including your degree of hair loss, your level of physical activity, the type of hairstyle you desire, and other factors. Not everyone is a good candidate for every option. Since each person has different needs and expectations, we have committed to educating the public by offering Free, No-Obligation Consultations. Each consultation is held in a relaxing and private office setting, with a trained and experienced hair loss professional.
Non-Invasive Hair Restoration FAQ
Q: My hair is thinning and I don't want surgery. What can I do?
A: There are many non-invasive options available to you at Hair Restoration Institute such as the Dermal Lens procedure, among others. This is a type of procedure where we can blend new hair in with your own for an identical match. That can be accomplished gradually or a finished result within a few hours.
Q: Will people be able to notice that I have done something?
A: With Hair Restoration Institute procedures we can use a gradual procedure over many months which will limit the chance of being noticed by friends or co-workers.
Q: I'm a very active person. Can I still participate in sports?
A: Yes, the purpose of the Hair Restoration Institute procedures is to allow you to do the things that you stopped doing because of your hair loss, such as swimming, boating, water skiing and even riding your Harley without getting sunburn on the top of your head.
Q: Are there any limitations on the hair style I choose, or how I can comb my hair?
A: That is just one of the great things about your new hair. You can comb your hair anyway you want, even straight back.
Q: What if I decide to move out of state?
A: We would be happy to refer you to another Dermal Lens hair restoration affiliate in your new location, without interrupting the type and quality of service to which you have become accustomed.
Surgical Hair Restoration FAQ
Q: Who is a good candidate for surgical hair transplantation?
A: Almost every person with Male Pattern Baldness (MPB) is a candidate for hair transplantation, however the patient's expectations and objectives must be realistic. He or she must understand the limitations of the procedure and agree on the type of pattern that is going to be placed on his or her head. The single most important factor to consider is how bald the patient will become at a later age. With this in mind, the doctor can plan the most natural looking hair line and shape which will maintain the most undetectable and natural hair style.
Q: Will I need more than one session?
A: Each patient is different depending on their goals and expectations, as well as the level case study of each candidate. It also depends on the number of grafts done in each session.
Q: How many grafts will I get?
A: It is very important to compare apples to apples here. One graft does not mean one hair. When our hair transplant surgeon cuts the grafts with 1, 2, 3, 4 or 5 hairs, depending on the areas of distribution, the average of 1,200 grafts are between 4,500 – 7,000 hairs. These grafts, well distributed, will produce a natural hairline and the desired density and coverage.
Q: How do I take care of my new hair after surgery?
A: At HRI, we have a complimentary, after care program that we invite every hair transplant patient to take advantage of. This program is beneficial in the re-growth and healing periods of your transplant. It also allows our staff to monitor your results and answer any questions you may have.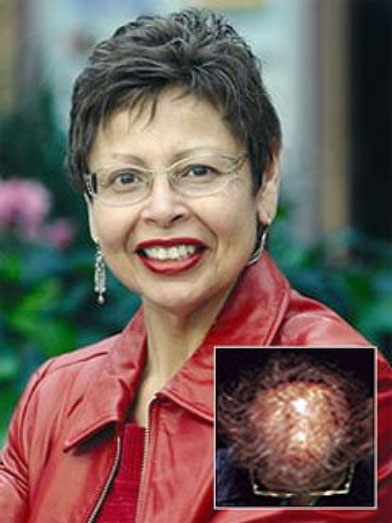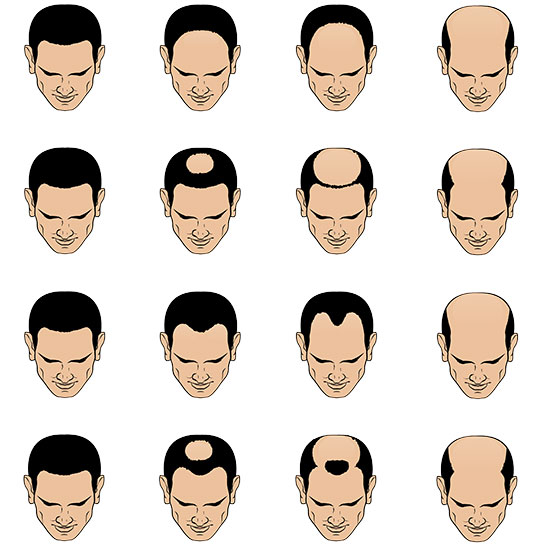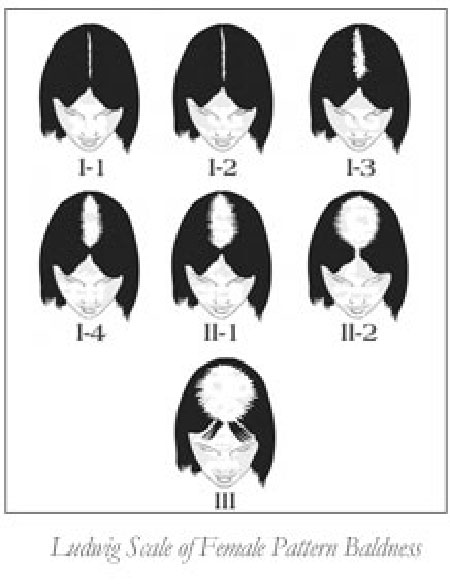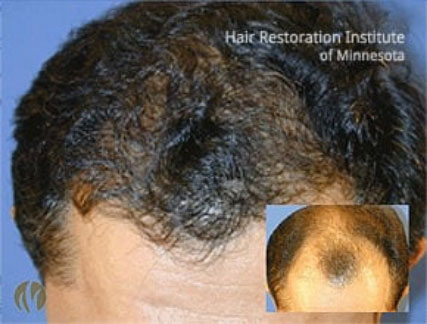 Restore your hair and your confidence
At Hair Restoration Institute our attention to total client and patient services always includes:
Free, no obligation hair loss and scalp evaluation.
Discreet, private, dignified and confidential service.
Totally private styling rooms for both men and women.
Professional, one-on-one personalized service.
Convenient locations with private, off-street parking.
The security of dealing with a firm that has been continuously in business since 1982.
Which Hair Loss Solution is Right for You?
WE INVITE YOU to schedule a private, no-obligation consultation at our state-of-the-art hair restoration center and discuss your hair loss concerns with a trained HRI hair loss professional.
Whether you are just starting to experience baldness or are in the most advanced stages of hair loss, we can help with our full spectrum of professional treatment and hair restoration options.