BLOG
New Light on Hair Loss Treatment and Hair Regrowth
November 8 2016
Laser Hair Therapy Treatment for Hair Loss or "Low-Level Laser Therapy" has been used in exclusive clinics around the world with great success. At Hair Restoration Institute of Minnesota in Minneapolis, St. Paul & Bloomington, we use a three-step approach that includes a clinic laser, clinic scalp treatments and pharmaceutical grade products that you can use at home.
What is Laser Light Hair Therapy?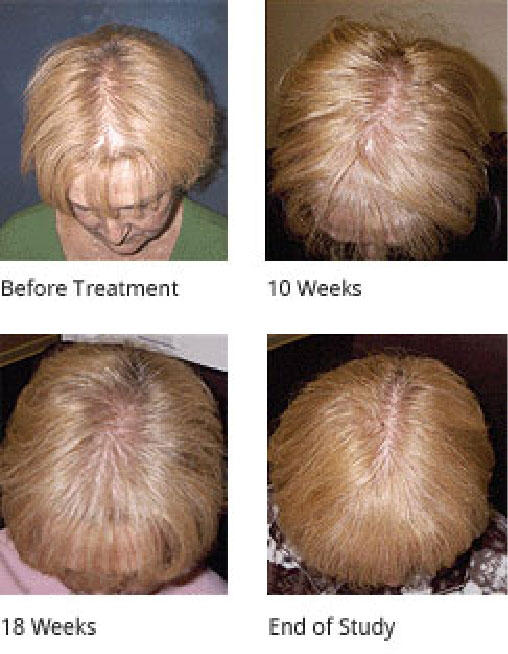 Laser Light Hair Therapy is a breakthrough technology that basically puts your body's own ability to grow hair into overdrive. This non-surgical scientific approach to treating hair loss basically uses Low Level lasers to "energize" tissue. Light is a form of energy that basically creates a hyper-stimulation of hair growth. Laser Light Therapy receives high praise for being a safe, effective and painless treatment that combats hair loss. Laser Light Therapy has been recognized by the FDA and is approved for cosmetic use in the United States.
The Science
Laser Light Therapy stimulates cell metabolism and repairs damaged cells. This is a scientific principle called photo biotherapy, it was originally developed to treat scalp and skin diseases. With Laser Light Therapy the body absorbs the external energy on a cellular level and transforms light energy into chemical energy which the body uses to accelerate the normal healing rate of tissue. Much like plants use the energy from sunlight and create photosynthesis to nourish and encourage plant growth, the Laser Light uses the unique energy in laser light and Laser Light Therapy to revitalize and strengthen hair.
According to laser researcher Dr. J. Layton:
 "Laser Hair Therapy increases microcirculation of the hair follicle, which allows nutrients and freshly oxygenated blood to access the hair follicle with the results being a stimulation of the natural hair growth cycle."
The Benefits of Laser Light Hair Therapy
The benefits of Laser Light Therapy make it one of the most popular, non-invasive hair loss treatments available in the industry.
Increases blood supply to the scalp by 54% after only one treatment
Stops the progression of hair loss in 85% of patients
Stimulates hair regrowth
Repairs and improves hair shaft quality resulting in a 25% increase in volume.
Enhances and prolongs the life of hair color and perms
Hair looks shinier and split ends can show remarkable improvement after only a few treatments.
Thickens and strengthens existing hair.
Relieves irritating scalp conditions
Is Laser Light Therapy Treatment for Hair Loss Right For You?
Laser Hair Therapy Treatment for Hair Loss is offering new hope for healthy hair to millions of men and women suffering from Androgenic Alopecia. Consult with a hair restoration professional to know for sure if Laser Light Therapy is the right solution for you. Typically, men experiencing the early stages of male pattern baldness can benefit from Laser Light Therapy. Women who are experiencing decreased hair density and general thinning are generally good candidates as well. Now is the time to increase your confidence and enjoy strong and healthy hair.
Schedule your FREE, CONFIDENTIAL consultation online here, or call Hair Restoration Institute of Minnesota today at 612-588-4247 and see how easy it is to "Get More Hair. Get More Life."