BLOG
Insurance Coverage for Medically Related Hair Loss
December 4 2014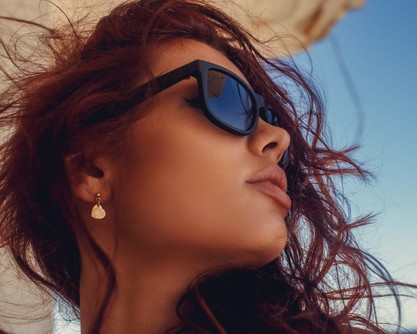 Finding answers to Insurance Coverage for medically related hair loss. During a difficult medical issue, working with insurance companies can be a complete and total exercise in frustration.
Navigating large, anonymous systems can be a draining and time consuming process. Often, patients come out of their illness with bills that reflect a host of unexpected costs. After months and sometimes years of appealing and calling, patients are left to pay the bill over time.
If you've recently been diagnosed with a disease that may result in hair loss, it's time to get ahead of the health insurance curve. If you're already knee deep in expenses that are not covered, learn what you can do to repair the damage. It's very tempting to stuff the bills in a drawer. Commit to making a plan to pay them off once and for all today.
Support Systems During Treatment
Having a support system is essential in the early phases of treatment and afterwards. After learning about your diagnosis, relying on others' for emotional and physical assistance may be necessary. After receiving a diagnosis, you may have to undergo treatment. Whether you've been diagnosed with cancer and require chemotherapy or you've been diagnosed with Alopecia and need to consult with your dermatologist, finding an appropriate solution to your hair loss concerns, perhaps in the form of a beautiful medical grade human hair wig, is emotionally paramount.
What to look for in terms of insurance coverage for medically related hair loss. Calling your insurance company is probably the last thing on your mind. It certainly shouldn't be your first, but it needs to be somewhere on your radar. After you and your doctor have created a medical treatment plan, call your health insurance company. Learn the details about what treatments your plan covers fully, partially, and not at all. Put together a list of questions and discuss each one in detail with a representative.
Insurance Coverage for Medically Related Hair Loss
When you learn what treatments your plan covers, discuss treatment alternatives with your doctor. Perhaps your insurance company will only cover a certain percentage for a hairpiece, but you've been diagnosed with alopecia and have lost most of your hair. Perhaps they won't cover a hairpiece, but they may cover a "hair prosthesis."  It's essentially the same thing, just a different name.
Discuss options with your doctor that may be covered by your insurance providers. Physicians have access to an array of treatment options that are not available over the counter. Take advantage of your doctor's knowledge during visits. Ask him/her to discuss the most recent advances for your particular diagnosis. If you've exhausted all treatment options and require out-of-pocket expenses, search for local charities that may be able to support you. You can also call doctor's offices directly and ask if they would support you in making a payment plan where you pay a certain amount of money each month until the balance is paid in full.
There's no reason to celebrate your recovery with a stack of medical bills. With a little preplanning, you can minimize the bills that pile up during treatment. Understanding the benefits and limitations of your insurance coverage is a part of taking care of yourself. If you have the financial flexibility you can hire someone to sort out the details on your behalf. Or, you could ask a friend or family member to support you during phone calls and meetings with providers.
At HRI, We're Here to Help
When it comes to hair loss and thinning hair, finding the right solution that works for you can be frustrating, time consuming and overwhelming. Let a trained hair loss specialist at HRI in Bloomington, Minnesota help you and show you the many amazing solutions to hair loss and thinning hair that are available to you today. We invite you to schedule a free, private, confidential visit today.