BLOG
How Man Buns Can Cause Hair Loss
March 23 2017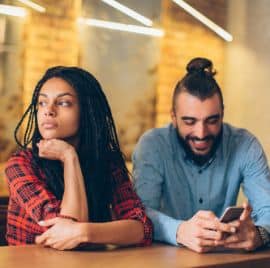 Let's talk Man Buns. If you are like many men to have participated in one of the most common new trends for men's hairstyle, then you have worn a man bun. What is a man bun, well your hair is pulled back into the shape of a small bun located at the top of the head and secured. Though it may not seem like a big deal, and you definitely see this trend on many men, it can be something to worry about.
What Is the Man Bun?
A man bun is just what is sounds like. Men with specific type of hairstyle generally have very short or shaved hair along the sides of their head while keeping it long on top and in the back. Men take the longer top portion and pull it back into a ponytale and create a simple bun shape. Men from all ages are wearing this hairstyle trend. Everyone from Brad Pitt to Orlando Bloom and David Beckham. The question isn't about the style it's self but rather what the style does to men's hair.
Are Man Buns Not the Same as Women Hairstyles?
There is a lot of talk about man buns and whether they lead to damage to men's hair. Men are at a higher risk of losing their hair early due to male pattern baldness and often try to avoid the actual loss by preventable measures. Many question why man buns are so bad when women pull their hair back and tie it up on a regular basis in ponytails and buns.
Man buns themselves don't cause hair loss. In fact, it is not likely that pulling your hair back for a bun or other hair style is going to be negative on your hair quality. There are a few key things men have to keep in mind if they want to wear this type of hair style for long periods of time.
What To Keep In Mind About Man Buns?
Pulling hair back tightly is a common for creating hair loss in both men and women. When the hair is pulled back constantly it puts a lot of tension on the hair follicles. If pulling it back hurts and you continue to pull it tight over and over again there is a high likelihood that the hair will fall out.
The hair follicle is the shaft from which hair grows from. The follicle is hard to damage but any change in the shape of the follicle can cause it difficult for hair to grow from it, which can lead to hair loss. If you experience damage it is easy to access that you are pulling your hair back to tightly and a regular basis.
What can you do? If you want to avoid having hair loss but want to wear this hair style then you need to take notice. Remember not to put your hair so tightly. Allow a slight amount of slack to be present in your hair. This will help prevent the hair follicle from being damaged. If you are experiencing hair loss then we urge you to talk to a hair loss professional.
At Hair Restoration Institute of Minnesota, we have proven that getting to the root of hair loss immediately is beneficial if you want to prevent hair loss. Whether or not you're showing signs of advanced men's hair loss, early intervention is always the best defense against future hair loss. To schedule a free consultation call us at 612-588-4247 or to contact us via email click here.