BLOG
HairMax LaserBand 82: Non-Surgical Laser Hair Rejuvenation
November 4 2015
If you notice your hair thinning and you want a non-surgical hair replacement method to solving your hair loss, then look no further than the HairMax LaserBand 82 – Laser Hair Therapy. This revolutionary new laser hair therapy treatment for home use gives amazing results to men and woman.
This new hair regrowth device designed by the iconic Italian design firm, Pininfarina, renowned for raising the bar in the field of design, including automobiles, consumer products and architecture."We loved the challenge of combining excellence, form and functionality with HairMax's revolutionary hair growth technology,"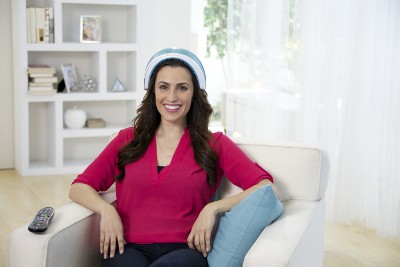 The new enhanced hands free HairMax LaserBand 82 features 82 medical grade lasers. Those low level lasers provide the user with fast 90 second treatment time. The fastest laser hair loss treatment for thinning hair and hair loss ever. The effectiveness and speed of this device is unprecedented in the hair loss industry. Combine HairMax LaserBand with Hair Loss Prevention Products for Thinning Hair to maximizes your hair regrowth.
The leaders in hair restoration are the HairMax devices are the reasons why are:
HairMax Lasers are the only laser hair growth devices with 7 FDA Clearances.
HairMax Lasers have been the subject 7 clinical trials with 460 subjects, which consistently proved the efficacy and safety.
HairMax is the only laser light hair growth device with results of its clinical studies published in four peer-reviewed medical journals and authored by experts in hair loss.
Clinical results for HairMax are comparable to those found with drugs used to treat hair loss, making the device an ideal non-drug alternative for treating hair loss.
The unique design of the LaserBand 82 with it's patented hair parting teeth mechanism (exclusive to HairMax devices) part your hair during treatment for maximum laser light delivery to your follicles to give you the optimal results you want and expect. Laser hair treatment has come a long way and has given those with thinning hair real results with growing hair that is more dense and healthy. Experience new hair growth, increased density and a fuller, healthier, and more attractive hair with the NEW HairMax LaserBand 82.