BLOG
Follea Custom European Hair Wigs for Alopecia Areata
February 16 2016
Wigs for Alopecia and Hair Loss. Whether you are considering Follea custom European hair wigs because you have thinning hair or you are facing medical treatments that will cause female hair loss, there are several questions you'll have to answer for yourself when deciding whether to purchase a natural human hair wig or a synthetic wig.
Considerations When Buying a Human Hair Wig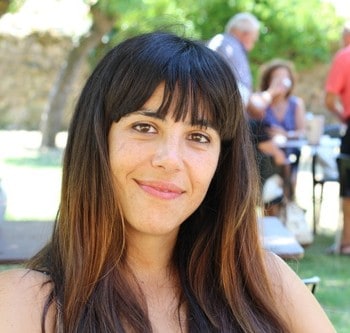 Wigs for Hair Loss: At Hair Restoration Institute, we offers what we call medical grade wigs, leaving your typical fashion wig to others. Over the years, wigs have, in many cases, received a horrible (and well-deserved) reputation. We've all heard horror stories about wigs. They are often not designed, manufactured, or styled to the highest standards. Unfortunately, this is a business where you only are able to notice the bad specimens, as the good examples are never spotted. Custom made medical grade wigs are a huge improvement over machine-made fashion wigs. The cap fits the shape of a head that has little or no hair; even the materials used in the construction are designed not to irritate a sensitive scalp.
What about cost?  Can I afford it? The phrase, "you get what you pay for" comes to mind and is very true when it comes to wigs for Alopecia and other forms of female hair loss. During your research into women's hair loss solutions, you'll probably confirm that inexpensive wigs usually lack a good fit, look unrealistic and the hair fibers may itch your skin, particularly if you have a tender scalp with little or no hair of your own.
You may spare your wallet, but if you buy something you won't wear, have you really saved money? If your hair loss is related to medical treatments, have your doctor write you a prescription for a "full cranial hair prosthesis" and check your insurance company for any coverage they may offer to offset the cost.
There are different price point levels as well as a range of affordable, great looking wigs available in both synthetic and natural 100% human hair. It's best to visit a local wig shop that specializes in wigs for women with hair loss that carries a variety of hair additions so you can educate yourself about the fit, feel and cost of both options. At HRI, we offer a private consultation where we answer questions from our potential clients without a pressured sales pitch enabling a fair comparison between different wigs, hair additions and hair replacement systems. We have found over the years, if you purchase the best you can afford (in anything), typically you won't be disappointed.
Caring for Your Wig: A natural human hair wig and a synthetic wig will differ in the amount of care needed. The hair in a synthetic wig is basically fibers of plastic origin, therefore it's not tolerant of heat, i.e. a curling iron, flat iron, or blow dryers. Anyone wearing a synthetic piece would also need to be cautious when opening an oven door as the heat could singe the ends of their hair. The style of a synthetic piece is molded into it, so while you don't have the option of restyling at your leisure, it should hold the style that's in it, allowing you to be on the go at a moment's notice.
Follea Custom European Hair Wigs
We are very proud of our Follea custom human hair wigs. Since a 100% human hair wig is obviously made from natural hair, there's virtually no limit to how it can be styled. Styling tools such as curling irons and blow dryers can be used on a human hair wig, just the same as with your growth hair. A wig made of natural human hair will give you more flexibility to change your style at will, including the color!
Wear: Follea Custom European Hair Wigs offer the most realistic look in hair additions as the color and style can be adjusted to match your own more closely than what may be available in a synthetic piece. Although synthetic hair has evolved to closely resemble natural hair more than ever before, it typically has a shinier look in the light than natural hair.
Whatever your decision, your hair addition purchase should strike a balance between your personal style and care preference and your pocketbook. When your expectation is met within each of those categories, you will find yourself with a happy hair loss solution!
At HRI, We're Here to Help
When it comes to hair loss and thinning hair, finding the right solution that works for you can be frustrating, time consuming and overwhelming. Let a trained HRI hair loss specialist help you and show you the many amazing solutions to hair loss and thinning hair that are available to you today. We invite you to schedule a free, private, confidential visit today.