BLOG
Coloring Your New Hair
July 15 2020
Hair color is one of the easiest ways to create your own personal style. Some choose a color that's vibrant to reflect their outgoing personalities. Others want something more conservative. Still others prefer their own natural color, but they want to cover up those greys that are starting to show up here and there. But what about if you want to color your hair after your hair replacement treatment – can you dye your new hair? In most cases, the answer is yes, but there are things to consider, like timing and the type of treatment used.
Hair transplant. This is the surgical option for hair replacement, and it's usually selected after other non-surgical methods have been ruled out for you, or if a transplant is simply the best option for your needs. There are different techniques, but they all involve transplanting follicles from one site on your head, where your hair is thicker, filling in thinning areas so hair grows back evenly. FUT transplants, or Follicular Unit Transplantation, use a strip of follicles from a donor section of your scalp where your hair is full, which are transplanted into thinner areas for a full, even look throughout your scalp. This may leave a linear type scar, but it's not visible for most people who don't wear their hair very short. The NeoGraft® FUE procedure (for Follicular Unit Extraction) transplants just a few follicles at a time, for a natural looking result with no linear scar. 
Although these procedures are minimally invasive, there is some recovery time before processes like hair dye are appropriate. Your new hair grafts need care to remain healthy and begin growing hair in areas that were previously thinner, so it's best to wait at least four weeks – ideally much longer – before using any chemical processes on your new hair. Because everyone's results vary by individual, we always recommend consulting with your Hair Replacement Institute medical professional about aftercare for each treatment, including the possibility of coloring hair that has been transplanted. 
Scalp treatments and restoration solutions. Some hair restoration treatments use advanced therapies that nourish the scalp and stimulate hair growth. Once your hair grows in thicker, it may be tempting to color it so you can show off your individual style. But since these techniques rely on the health of your scalp, it's always best to consult with our Hair Replacement Institute professionals before proceeding with a coloring, since hair dye is a chemical process that may damage the scalp. Once you get the go-ahead, always color your hair at a professional salon with a colorist who is aware of your scalp treatment history.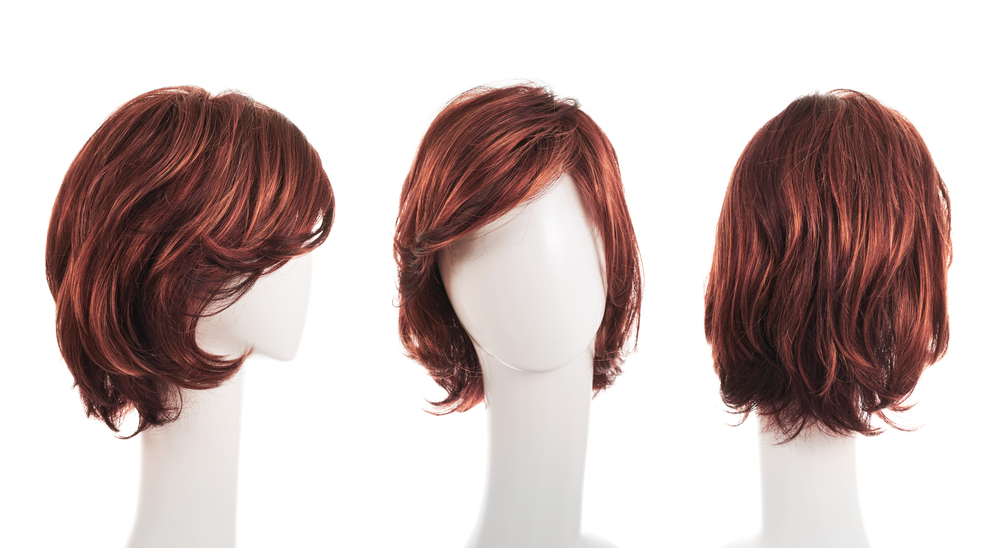 Wigs and hair replacement systems. The beauty of wigs is that you can select the hair color you love right from the start. And if you change your mind, you can select another wig that meets your changing style. But if you have a partial wig that shows some of your natural color and you want it to match, you may want to get a touchup from a professional colorist, particularly if you want to cover some grey.
It's important to remember that one of the factors our Hair Replacement Institute professionals use when determining which hair replacement treatment is right for you is the contrast ratio, the difference in color between your scalp and hair. If you think that hair coloring is something you'll be doing to your new hair in the future, be sure to discuss this at your consultation appointment. Also, always use a professional colorist when coloring your new hair rather than coloring it at home to ensure minimal damage from chemical treatments. 
Ready to make the change and explore options for your thinning hair? Make an appointment today at the Hair Restoration Institute and get started with a private, discreet consultation where our medical technicians will develop a personalized hair restoration plan just for you. You can find us at 8030 Old Cedar Ave S #202 in Bloomington or the Edgewater Town Office Park at 2598 Rice Street in Saint Paul in Minnesota, or at 1201 West Lancaster Avenue in Fort Worth, Texas, or call 612-588-HAIR (4247) in Minnesota or 817-854-HAIR (4247) in Dallas/Fort Worth for a complimentary consultation.