BLOG
Caring for Your Wig – Three Simple Steps
June 18 2015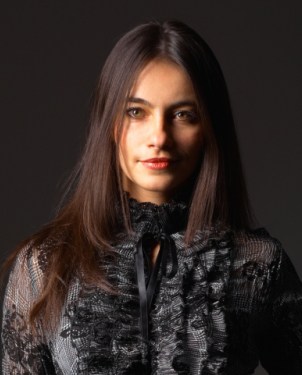 Caring for Your Wig – Starting Out Right.
So you've finally purchased the beautiful European Hair Custom Made Wig you've always wanted and now comes caring for your wig. Hopefully, you took time to work with a talented hair care consultant to craft the head of hair perfect for you. Now that you have your wig in hand, it's important to care for it in ways that will preserve its beauty. There are a few simple rules to follow when caring for your wig that will ensure its longevity. Follow the few simple tips below to learn how to maintain your hair system. If you're nervous about your ability to care for your wig, let your anxieties go and leave the worrying to us!
Apply it Correctly
When you put your wig on your head, make sure you do it right. This may sound obvious, but many women put on their wig backwards, sideways- any way but the right way! First, you want to give the wig a gentle shake. Identify the front and back of the wig by checking to see where the label is located. Place the wig on a table. Pick it up, ensuring that the label is to the back and slip the wig over your head. Begin at the hairline and then move back toward the neck. Your wig should feel secure on your head, but not too tight.  
Wash it Thoroughly
One of the most important areas of caring for your wig is washing it. We suggest washing your wig anywhere between 8 and 12 wears. When you wash your human hair wig, follow the steps to ensure your wig remains in tact and clean. Detangle the wig with a wide-toothed comb or your fingers. Rinse the wig with cold water, ensuring that the water is flowing in the same direction as the hair. Using a phosphate free shampoo, finger shampoo and conditioner, one after the other, through the strands without rubbing the hair. Remove the excess water gentle with a towel without squeezing or rubbing the hair. Place the wig on a drying rack. 
Style It Up!
Caring for a human hair wig is also about styling it. Styling your hair should be fun, creative, and spontaneous. And it's easy with a 100% human hair wig.  (Not so much, with synthetic wigs, unfortunately).
You can style a human hair wig much in the same as you would your regular hair. You should use special products that are recommended by the hair care experts that sold you the wig. Styling your wig can also include haircuts, which could drastically change the style. Avoid using heat on your wig as that may damage the integrity of the hair and shorten its life.
Now that you have the tips, it's time for you to incorporate them into your routine. Having a hair care system will require an adjustment to your washing, drying, and styling rituals. Owning a wig allows for your look to be flexible and versatile. Styling your wig is all about your imagination. You crafted the hair system from the beginning. Now, it's up to you to style it in a way that reflects the exact look that you want on any given day. Creating a new hair care routine is an undertaking that will be well worth the effort. Take the plunge sooner rather than later.
At HRI, We're Here to Help
When it comes to hair loss and thinning hair, finding the right solution that works for you can be frustrating, time consuming and overwhelming. Let a trained hair loss specialist at HRI in Bloomington, Minnesota help you and show you the many amazing solutions to hair loss and thinning hair that are available to you today. We invite you to schedule a free, private, confidential visit today.