About Us
Hair Restoration institute
The story behind the Hair Restoration Institute began in 1982, when founder and President Vernon Cole chose to specialize in hair restoration and replacement.
A 1979 graduate of Horst Education Center, now The Aveda Institute in Minneapolis, Minnesota, Cole served as licensed cosmetologist and owner of a national chain of salons before embarking on his specialty. As a member of the America Hair Loss Council, Doctors who are members of the International Hair Restoration Surgery, and the National Hair Society, Cole has also served as a platform artist and national speaker of a multi-billion dollar franchise.
Vern Cole's focus on hair restoration was born out of a need to solve his own hair loss problem. Cole's hair loss began in his late teens, and was traced to male pattern baldness, a condition that also plagued his brother and father. Intent on overcoming both the physical and psychological damage of losing his hair at such a young age, Cole took all his experience and energies and put it into building the premiere hair restoration clinic in the state – a feat he achieved in 1995, when he opened the doors to the first Hair Restoration Institute and brought together more than 75 years of combined experience in hair restoration procedures among Doctors, consultants, technicians, and clinic coordinators. Today, HRI has a discreet location in Dallas/ Fort Worth.
before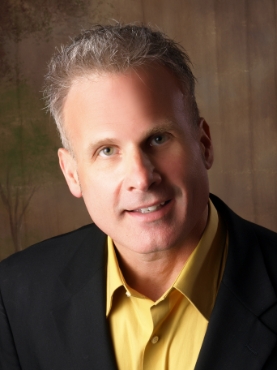 after
A "Product of the Product"
What sets Cole and HRI apart from every other hair loss clinic is that Cole himself is a "product of the product."
"When I first started visiting hair restoration clinics in the 1980's, I felt a little bit like they were car salesmen – they were more interested in selling me what they had on their lot, than asking me what I was looking for – and then trying to find it," says Cole.
That experience taught Cole that what was needed was a new approach to hair loss. "Today, we offer a free consultation and ask our clients exactly what they're looking for – are they looking for a guaranteed result of a permanent solution of growing hair that would include a surgical hair procedure? Would they be happy with maintaining the hair they have a potentially regrowing their hair utilizing Laser Therapy treatments and HRI's vitamin – enriched products, or a instant result with HRI's non-invasive dermal lens process?
Cole refers to himself as Mr. Multi-Therapuetic, having had performed every option available from Hair Restoration Institute. He has had both the Strip and Follicular Unit Extraction (FUE) Hair Transplant method. While still sporting the Dermal Lens non-surgical procedure offered at HRI.
As a result of his journey, HRI now offers state-of-the-art surgical hair transplant procedures.
Hair Restoration: A Multi-Therapeutic Approach
The philosophy of HRI is that there is no one solution for everybody. Each new or potential customer undergoes a free hair and scalp analysis to determine the extent and pattern of their loss. If the scalp and hair follicles are healthy, then laser treatments or use of HRI's vitamin-enriched products may actually stop further hair loss and encourage regrowth. All surgical treatments at HRI are provided by Members of the International Society of Hair Restoration Surgeons.
In addition to surgical hair transplants, HRI offers non invasive options, a process that uniquely replaces thinning or bald patches with real human hair. Men and women with genetic or hormonal hair loss, or have lost hair due to medications such as chemotherapy, can have lush, color-matched hair that's even better than their own hair. With the Dermal Lens system, clients can shower, swim, sleep and travel in their new hair.
Leading the Way in Men's and Women's Hair Loss Treatment
Vern's business maxim has established him as a "sought- after" consultant, speaker and author. He is one of 11 highly-renowned experts who contributed to the best-selling book, Tick, Tock Stop the Clock: The Home of Ageless Beauty (without the knife) by cosmetic consultant Lois W. Stern.
That experience led to Cole's latest business venture, Vernon Cole Consulting for Hair Restoration Development, though his main interest remains with the clients of HRI.
"I know first-hand the devastation that hair loss can bring," says Cole, "and I am committed to helping anyone become the younger, happier, healthier person they want to be."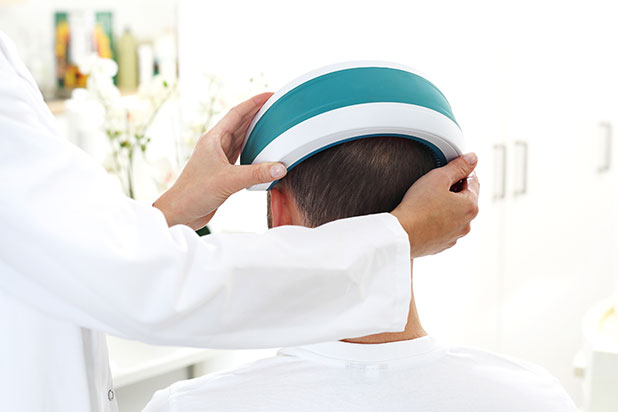 The Hair Restoration Institute Philosophy
We are compassionate and passionate about what we do.
HRI has exclusive access to unique procedures in all methods of restoring your hair
We are a locally owned company – not a big chain or club that spends tens of thousands or even millions of dollars on advertising. With free local and national publicity, the savings are passed on to our clients.
Our multi-therapeutic approach: we offer every legitimate, viable, proven option –we offer our clients a choice from all viable hair loss options to deliver the specific treatment that is right for them.
We have the ability to treat any and all types of hair loss: all forms of alopecia (hair loss) – from genetic, to diseases of the immune system, and any loss caused by hormonal changes, medications or even previous hair treatments that may have damaged hair.
Affordable Financing Options Available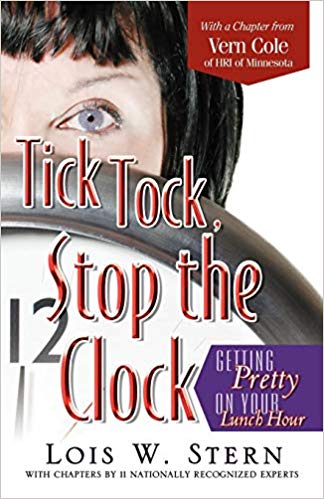 Restore your hair and your confidence
At Hair Restoration Institute our attention to total client and patient services always includes:
Free, no obligation hair loss and scalp evaluation.
Discreet, private, dignified and confidential service.
Totally private styling rooms for both men and women.
Professional, one-on-one personalized service.
Convenient locations with private, off-street parking.
The security of dealing with a firm that has been continuously in business since 1982.
Which Hair Loss Solution is Right for You?
WE INVITE YOU to schedule a private, no-obligation consultation at our state-of-the-art hair restoration center and discuss your hair loss concerns with a trained HRI hair loss professional.
Whether you are just starting to experience baldness or are in the most advanced stages of hair loss, we can help with our full spectrum of professional treatment and hair restoration options.