HRI HAIR TRANSPLANT SURGEON DFW Doctor Jesse E. Smith
Dr. Smith is a Board Certified Plastic Surgeon specializing in Head and Neck Surgery and Board certified in Facial Plastic Reconstructive Surgery. For over twelve years, he has dedicated a significant part of his practice to hair restoration surgery for both men and women. Dr. Smith understands the psychological impact of hair loss and how it can affect low self esteem, becoming an emotional burden. His extensive experience in reconstructive surgery gives him the skilled hands necessary to transform peoples' lives and watch them regain their confidence. He is one of the leading Hair Transplant surgeons in the Dallas Ft. Worth area and he stays on the cutting edge by utilizing the latest innovative techniques creating the most natural looking hairlines possible, with undetectable scarring.
Dr. Smith and his team of highly skilled technicians are committed to ensure you have the best and most comfortable experience at Hair Restoration Institute of DFW.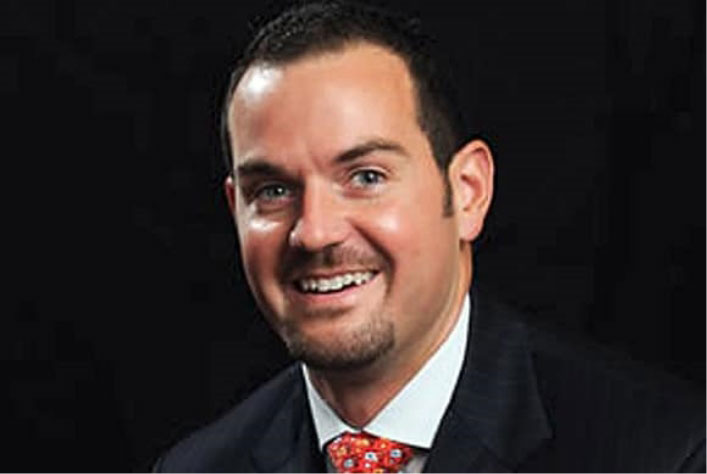 There are two different methods used to retrieve the follicles from the donor area. Follicular Unit Extraction, also known as FUE Hair Transplantation, involves the individual extraction of follicular units from the sides and back of the scalp. This procedure allows the patient to keep their donor hair very short with no linear scar after the hair transplant procedure. Follicular Unit Transplant, also known as FUT Hair Transplantation or Strip method, involves removing a strip of tissue from the donor site that contains the follicles. The scalp is then brought back together, sutured and the strip is dissected into many follicular units. The methods by which the receptor sites are created and by which the grafts are placed – is done exactly the same way regardless of which extraction method (Strip or FUE) is being used. Both procedures are done under local anesthetic so you are awake and comfortable during your procedure.
Dr. Smith also specializes in harvesting grafts (bone, skin, cartilage, muscle, and tendon) from other parts of the body to assist us in optimizing the aesthetic and functional restoration of the face and facial skeleton. This allows him to improve appearance not only in cosmetic surgery patients, but also to enhance the return of form in reconstructive surgery patients. This includes patients suffering from congenial birth defects (cleft lip, cleft palate, skin lesions, and craniofacial abnormalities) and trauma (fractures of the upper face or mandible, scar revisions). Performing many types of tissue transfers, including microsurgical procedures, allows us to treat many head and neck cancers aggressively while optimizing appearance and functional ability after loss of tissue by the tumor.
Dr. Smith has published a large number of articles in the fields of cosmetic surgery including rhinoplasty, chin augmentation, facelift, lip augmentation, laser resurfacing, and ear shaping surgery, reconstructive surgery (including a number of different flaps to assist in restoring the face and neck), maxillofacial trauma, and skill base surgery, including various approaches to access lesions of the skull base as well as a number of techniques to optimize appearance postoperatively.
When researching for hair transplantation it is our overall belief that an experienced Board Certified Plastic Surgeon is more highly skilled in the art of hair transplantation than an everyday MD. And lastly, please remember this…The bitterness of poor quality lingers long after the sweetness of the lowest price. This lifelong benefit procedure is not one which you want to trust to the lowest bidder. It is our hope you will put your trust in us and our experience.
American Academy of Facial Plastic Surgery – Board Certified
American Board of Head & Neck Surgery – Board Certified
Texas State Board of Medical Examiners – Physician License
California State Board of Medical Examiners – Physician License
Education and Training
University of California Los Angeles Medical Center, Los Angeles & Santa Barbara, California
Facial Plastic & Reconstructive Surgery Fellowship
Gregory S. Keller, MD, FACS
Keith Blackwell, MD, FACS
Jeffery Rawnsley, MD, FACS
July 2004 – June 2005
University of Texas Southwestern Medical Center, Dallas, Texas (Parkland Health & Hospital Systems)
Otolaryngology—Head & Neck Surgery Residency
January 2000 – July 2004
University of Texas Southwestern Medical Center, Dallas, Texas (Parkland Health & Hospital Systems)
General Surgery Internship & Residency
July 1998 – December 1999
University of Texas Southwestern Medical School, Dallas, Texas>
Medical Doctorate
August 1994 – June 1998
Baylor University, Waco, Texas
Magna Cum Laude, Phi Beta Kappa, Mortar Board
Bachelor of Arts: Biology, Minor: Chemistry
August 1990 – May 1994
Journal Publications
Cole SV, Smith JE. Frequency of Occurrence of the Zygomandibularis Muscle: a recently described structure. J Craniomand Pract 1997; 15(4): 310-313.
Smith JE, Ducic Y. Interim Fixation of Mandible Fractures. The Journal of Otolaryngology 2002; 31(4): 227-230.
Ducic Y, Smith JE. The Cervico-DeltoPectoral Flap for Single Stage Resurfacing of Anterolateral Defects of the Face and Neck. Archives of Facial Plastic Surgery 2003;5(2):197-201.
Ducic Y, Pontius AT, Smith JE. Lipotransfer as an Adjunct in Head and Neck Reconstruction. Laryngoscope 2003; 113(9): 1600-1604.
Smith JE, Ducic Y. Inverted Papilloma of the Base of Tongue with Malignant Transformation. Otolaryngology-Head & Neck Surgery 2004; 130(1):142-144.
Smith JE, Ducic Y. The Versatile Extended Pericranial Flap for Closure of Skull Base Defects. Otolaryngology-Head & Neck Surgery. 2004;130(6):704-711.
Huang RY, Sercarz JA, Smith JE, Blackwell KE. Effect of salivary fistulas on free flap failure: a laboratory and clinical investigation. Laryngoscope. 2005, 115:517-521.
Smith JE, Ducic Y, Adelson R. The utility of the temporalis muscle flap for oropharyngeal, base of tongue, and nasopharyngeal reconstruction.
Otolaryngology-Head Neck Surg. 2005;132(3):373-80.
Verret DJ, Ducic Y, Oxford L, Smith J. Hydroxyapatite cement in craniofacial reconstruction. Otolaryngol Head Neck Surg. 2005 Dec;133(6):897-9.
Kim Y, Smith J, Sercarz JA, Head C, Abemayor E, Blackwell KE. Fixation of mandibular osteotomies: comparison of locking and nonlocking hardware. Head Neck. 2007 May;29(5):453-7.
Smith JE, Suh JD, Erman A, Nabili V, Chhetri DK, Blackwell KE. Risk factors predicting aspiration after free flap reconstruction of oral cavity and oropharyngeal defects. Arch Otolaryngol Head Neck Surg. 2008 Nov;134(11):1205-8.
Grunebaum LD, Smith JE, Hoosien GE. Lip and Perioral Trauma. Facial Plastic Surg. 2010 Dec;26(6):433-44.
Smith JE, Ducic Y, Adelson R. Temporalis muscle flap for reconstruction of skull base defects. Head Neck. 2010 Feb;32(2):199-203.
Smith JE. Dermabrasion. Facial Plastic Surgery. 2013
Medical Societies and Affilations
American Academy of Facial Plastic & Reconstructive Surgery
American Academy of Otolaryngology-Head and Neck Surgery
American Laryngological, Rhinological, and Otological Society
Fellow American College of Surgeons
North American Skull Base Society
Texas Medical Association
Tarrant County Medical Society
Baylor University Letterman's Association
Baylor University Alumni Association
Honors and Awards
Phi Beta Kappa
Gamma Beta Phi National Honor Society
Golden Key National Honor Society
Outstanding Senior Man, Baylor University, 1994
Outstanding Senior in Biology, Baylor University, 1994
Mortar Board (Recruiting Officer), Baylor University, 1993-94
Academic Scholar Athlete, Baylor University, 1990 – 1994
Distinguished Chemist Award, Baylor University, 1990
At Hair Restoration Institute, we understand that an investment in your appearance and self-confidence is one you'll approach carefully. We also understand that many clients will be interested in financing options to cover the costs of hair restoration. That's why we make it easy to restore your hair and restore your life. The application process is fast, easy, and confidential. There are no application fees, and in many cases, you can be approved in minutes.